About Paul Kalyagina
Pavel Kalyagin was born in town Revda in the region of Sverdlovsk in August, 14, 1972. In the native city Pavel had been living till he became 5, then moved to Odessa, Ukraine with his parents. When he was 6 Pavel started to go for gymnastics for his mother insisted upon it, and finished his sport career at the age of 15.
Afterwards gymnastics classes helped him in his yoga practice – the field where self-discipline, physical training and other personal qualities are required.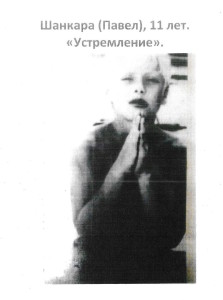 About the time when Pavel was eleven he started to show interest for spiritual doctrines – a thing which is enough unusual itself for this age and for the general way of cultural life as there were times of Soviet Union supremacy.
Then first teachers appeared, acquaintances and friends. The destination of Pavel's life at that page was totally unaware, thanks to the age traits. Pavel was driven more by intuition that rational mind. It's important to say he was bringing a lot of problems to his close people with a reluctance to be like every other kid, to go to school and study etc.
When he was 15 he met followers of one Buddhist community of Odessa – perhaps, the only one at that time. He had been living there for the next 13 years and totally'd given himself over to study of spiritual scriptures, special practices for a physical body, mediations and teaching. To be precise, at the age of 19 Pavel had about 90 learners.
The time passed, and he started to feel the knowledge he got at the community is not enough. He needed some kind of burst, impulse, energy. Though teachers and masters at that place were particularly wise and powerful people. The man started to search for something more integrally whole, deeper and more balanced and authoritative, something that is closer to the initial source.
And, about the age of 30 Pavel discovered for himself a Yoga, this happened when he visited ashram of Swami Sivananda in one of the multiple over-the-world branches in New-Your, where he came to in 1991.
It was one of the ashrams founded by one of the leading well-known followers of Swami Sivananda, who's name was Vishnudevananda Saraswati. The traditions of School are based on the doctrine of Integral Yoga which is founded on a concept of classical yoga – Patañjali yoga, Bihar School of Hatha Yoga, the philosophical part of which is Vedanta, one of the 6 directions of Hinduism. The shortcut name of school can be determined as Yoga Vedanta, pretty integrated doctrine, very popular nowadays.
Gurukula of ashram (the line of continuity)
Swami Sivananda
Swami Vishnudevananda
Swami Sadashivananda
Yogi Shankara (Pavel Kalyagin)
When in 2004 Pavel finished school course, while living in one of the ashrams of community, after passing the exams on theory and practice of Vedanta and Yoga, he had completed initiation and got the spiritual name of Shankara, diploma and a right to teach yoga and Vedanta.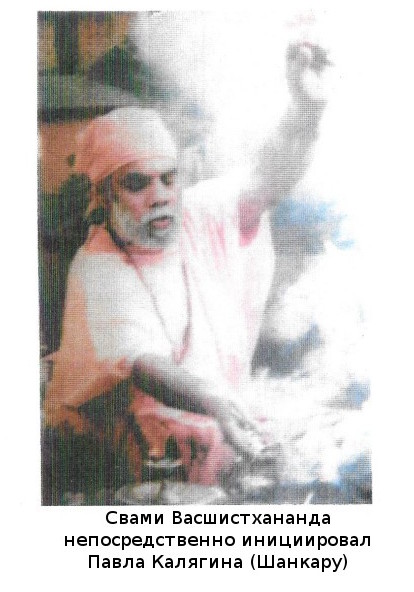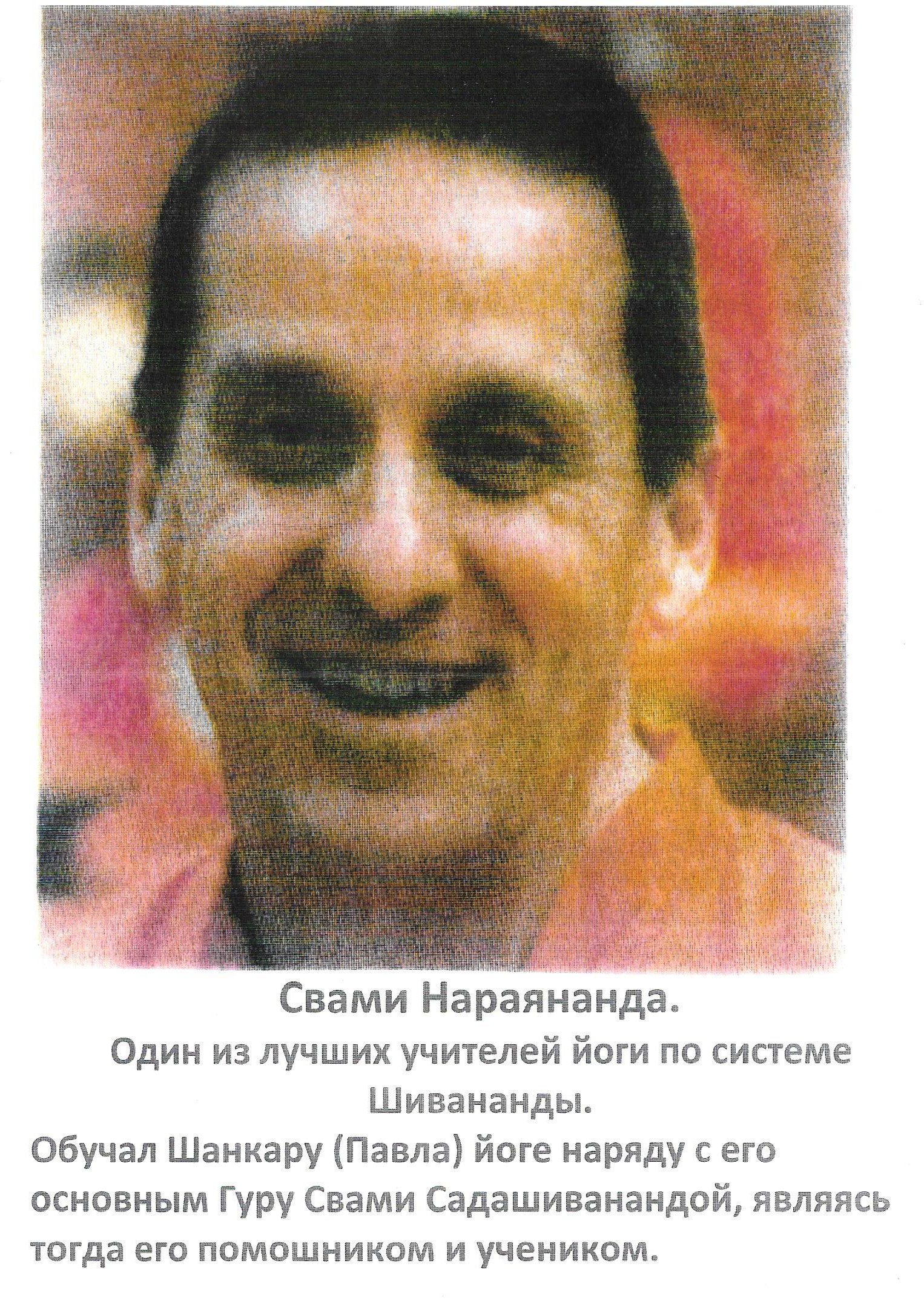 Pavel's teacher
After all that events Pavel opened ashram by his own name, there he teaches yoga, holds satsang and lectures Yoga and Vedanta. He helps seekers not only with psychological problems but teaches them how to survive stress, studies spiritual texts connected to the school line etc. He practices yoga (asanas, Kirtan, Pranayama – reading mantras, meditating, Karma Yoga – selfless help with a help of experience, knowledge and power). As a rule Pavel dives lessons (private, public), consult on the phone and within a personal meeting. He is opened for a free communication for everyone either commercially, or absolutely free. You can contact Pavel by a matter of individual yoga lessons and by recommendations about psychological aspects.
Thought, by a reason of fact that Pavel has enough experience in practicing and lecturing, also with an experience of surviving a great amount of obstacles, hardship and illnesses, you can turn to him and always get an entire help within a borders of different spiritual and plain everyday life questions. His heart and the ashrams doors are always opened. You are welcome! Feel free to contact us. There is a short description of a Pavel's lifepath and his practice and activity.
Contact phones, addresses you can find at the webpage dedicated to our ashram, where Pavel's book «Essence. At the altar of love» is presented. There are two works of him in one book.
Pavel continues to write, work in the style of Yoga Sutras of Patanjali till today. Followers waits for his new studies and books. This is one of the basic creative projects of Pavel, dedicated for the benefit of people, with a desire to share his experience and knowledge, held a helping hand to those who suffer, seek for knowledge, to those who are in need.
To say briefly, feel free to call, write us, we will be happy. Let's network, communicate, help each other to grow spiritually, help people.
Wish everyone luck, love and patience, Blessing. Read books of Pavel Kalyagin and publications on our website. Wish you high state of Spirit! Namaste!
Pavel has a son called Luca, and he is very happy with that. This kind of love for son and transformed love to his former wife had a great positive influence on his spiritual path and personality in general.
P.S.
As a rule, lessons consist of practicing asanas, Pranayama (breathing exercises), meditations, relaxations, studying the philosophy of Vedic culture, yoga and Vedanta in particular, conversations, consultations, workshops and seminars with Pavel, head of ashram.
All the lessons in general are taught by Pavel directly.
Ashram is not a sect or part of some religious or commercial organization, again as Pavel himself.
The doctrine of Sivananda is taken as a base for a theory.
Direction for the school, ashram of Pavel
Practice and consulting are held nowadays in New York, Brooklyn. All the necessary information about the place and time you can learn by call. Just call 646-824-8978 or send us a text using the feedback form at the website.
You can order a book using these addresses – to get it in a digital form and in «live» form as a book printed. As a rule, the book is given for free but if you want to donate straight to Pavel or for the needs of ashram, then in some cases they can be considered into account, taken or not, it depends on the whole number of circumstances.